Reasons why Enliven Skills is the best software development training institute in Chandigarh?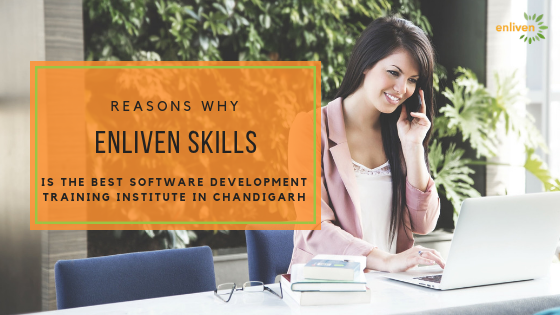 The IT sector, despite all the predictions of recession and other things, remains one of the most rewarding industries for careerists. If you want to learn software development in Chandigarh, Enliven Skills is the most trusted institute for the same. From retail management trainee programs to specialized courses for the IT sector, they cover it all. Here's why you should choose them.
Because you get the best possible assistance. Enliven Skills is known for offering amazing counselling and learning support for students, and they ensure that students make the right choice as far as courses are concerned.
Because they have all sorts of courses. No matter what kind of programming language or branch of software development interests you, Enliven Skills has some course or the other to match your interests and career demands. From PHP training in Chandigarh to app development, you can learn it all.
Because they also offer the best student-teacher bonding. Enliven Skills is known for its incredible learning atmosphere. Students get the choice to enquire and work closely with the teachers, which enhances the learning experience.
Because they help with placements. Eventually everything boils down to finding jobs, and that's where this institute specializes in. Students can get help with jobs in no time, and the institute has a great record of placements.
Because you learn practically. Offering the best technician training in Chandigarh, Enliven Skills brings in practical touch with all IT courses. Students work on real projects, which offer them practical insight into the work. They also work closely with existing projects, which helps them gain huge in terms of experience.
What are you waiting for? Check the website of Enliven Skills and find more about their courses. You can also contact them directly to know more on career counselling and how you should choose a course.