Notice
: has is
deprecated
since version 3.0.8 with no alternative available. in
/home/gyk2nehy327l/public_html/wp-includes/functions.php
on line
4443
Introduction to ANGULAR JS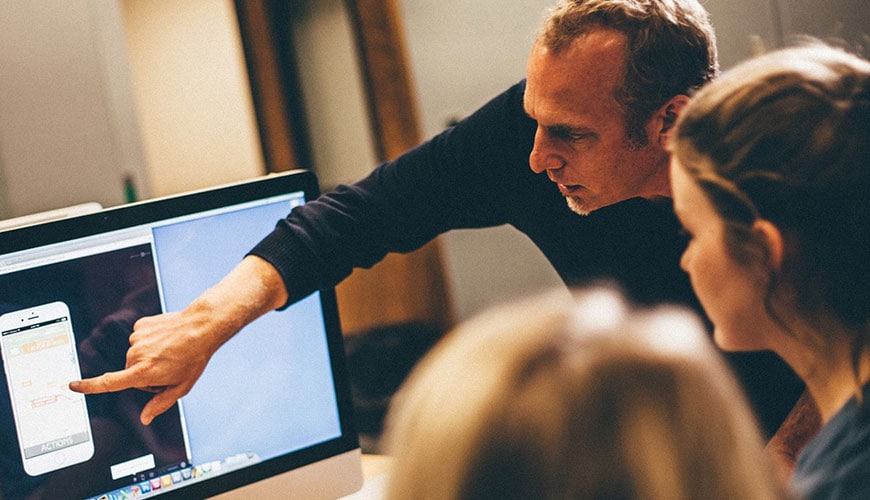 AngularJS Training Course in Chandigarh – Enliven Skills
Developing Single web page applications irrespective of the size of the application is made feasible by using Angular JS. Many of the hiring companies who are into web development are looking for web developers who have the skill set using Angular JAS and MVC for web page development. Enliven Skills is an Angular JS institute in Chandigarh which delivers the industry's current training content as well as the scope to learn the practical application of it.
The 10 week AngularJS training in Chandigarh provides you an end to end understanding of the concept right from the basics of Angular JS to backend integration and deployment. As part of the introduction, the basic MVC along with concepts such as Code organization modules and their deployment, dependency Injection Scopes, Deployment Controllers & View etc are covered. Further as part of the AngularJS training course in Chandigarh, advanced topics such as Services, filtering, routing, directives etc are being taught. Learning these topics would help to understand the meaning of services, how services are used as Business logic wrappers, the meaning and scope of directives etc. The concept of Animation along with backend deployment and integration are covered in the last two weeks of the angular classes in Chandigarh.
Through the AngularJS training course in Chandigarh location, Enliven skills provides an opportunity to learn a concept which is being sought out by potential employers. Even if you are handling web development projects on your own, learning Angular JS would provide you with additional tools to develop more efficient web applications. The single page applications which are developed following the MVC application are fast becoming the main choice for web application development. However developing single page application requires lot of skill as a developer and can be complicating. Angular JS helps in addressing many of the issues concerned with developing single page web applications. Our Angular JS institute in Chandigarh provides the best of environment for you to learn Angular JS and stay industry relevant.
Course Features
Lectures

1

Quizzes

0

Skill level

All level

Language

English

Students

27

Assessments

Yes
Introduction to ANGULAR JS

• Basic Model View Controller (MVC )
• Teaching Browsers New Tricks,Code organization Modules,Deployment
• Deployment Controllers & View
• Defining Services, Services as Business Logic Wrappers
• Defining Directives, DOM Manipulation
• NgAnimate,NgRepeat, NgSwitch, NgView
• Promises, $http, ngResource, MEAN stack